By Mr. Bhavya Nain[1]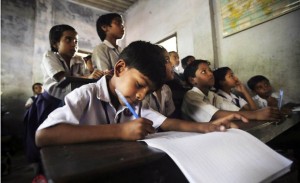 In Indian tradition, imparting of education has been always considered as a Vidya-Danam (a gift of education) from the guru (teacher) to the sishya (student). But, now, for many, it is apparently becoming some sort of crude business, where the aims of teaching of morals and values to students are fast becoming replaced by the aims of maximization of profit and gain by use of elaborate business and marketing strategies by educators. This is apparent from recent reports and stories of apparent mis-selling of degrees. There have been reports of other instance(s) of a normal certificate course being sold as an apparent Master's degree. Further, there are reports of instance(s) of non-UGC recognised degree is being sold as an industry-recognised and industry-affiliated degree. There have been other instances of false promises of placements, provision of sub-standard faculty, asking of high donations/fees, and other unfair practices in the occupation of education in recent times in India. This is the difficult commerce equation of education which must be solved by us.
The answer to this commerce equation must be found within the legal framework of this country. Hon'ble Supreme Court of India has always taken a firm stand on this issue. In State of Bombay v. R.M.D. Chamarbaugwala (1957)[2], the Supreme Court held that education is per se an activity that is charitable in nature. Imparting of education is a State function. The State, however, having regard to its financial constraints is not always in position to perform its duties. The function of imparting education has been to a large extent taken over by the citizens themselves. In the case of Unnikrishnan v UOI(1993)[3], the Hon'ble Supreme Court held that commercialization of education was not permissible, and "was opposed to public policy and Indian tradition and therefore charging capitation fee was illegal." In Society for Un-aided Private Schools of Rajasthan versus U.O.I. & Anr.(2012)[4]  it was held that it is not in dispute that education is a recognised head of "charity"[5]. Therefore, if an educational institution goes beyond "charity" into commercialization, it would not be entitled to protection of Article 19(1)(g) of the Constitution of India.
But, the Hon'ble Supreme Court of India cannot every time and in every case come to the rescue of students in all cases and in all instances. Approaching the Hon'ble Supreme Court cannot be the solution everytime.  Therfore, we must try to understand the legal framework beyond the Hon'ble Supreme Court.  The direct regulator being the UGC for colleges and universities; and the policy maker being the Ministry of Human Resources Department (HRD), GoI. The various High Courts also can be approached under the Extra-ordinary Writ Jurisdiction in cases of education disputes.
It has been the experience that the current legal framework has proved to be inadequate in providing quick and effective legal solution to students in cases of education disputes. The author proposes that the following four alternatives may be adopted within the legal framework [by necessary legislation]so that students are not taken for a ride by the educational institutions. These alternatives are:
Firstly, a law must be passed whereby a National Educational Tribunal must be established so that all education disputes can be heard by it. This will also reduce the burden of Higher Courts, such as State High Courts and the Hon'ble Supreme Court who presently have to even deal with even the lesser-important education disputes also under Writ Jurisdiction because there is no other appropriate forum and remedy.
Secondly, until the National Educational Tribunal is setup, the Hon'ble Supreme Court in its administrative capacity must oversee the setup of adequate number of specific benches of Consumer Forums earmarked to hear education disputes only, so that quick and less-costly justice can be delivered to the students and others affected by disputes with educational institutions. The Hon'ble Supreme Court, for this purpose, must in its judgement(s) enlarge the scope of jurisdiction of Consumer Forums to include all education disputes on the premise that educational institutions provide 'services' to the students and thus they come within the purview of Consumer Protection Act.
Thirdly, in alternative to setting up a National Education Tribunal, a law can be passed whereby a [National Level] Education Lokpal can be setup, who would act as a super-regulator and would hear complaints of the students against the Educational Institutions.  Lokpal can provide a forum for voicing of even small disputes between the educational institutions and its students which generally do not reach the Courts. Making this Lokpal free from State's interference would increase the stature and respect for this proposed institution.
Fourthly, under a law, it should be made mandatory on all Universities and Educational Institutions to lay down their own Code of Ethics for their self-governance, and the said Code should be adequately publicised to all. The UGC/any other regulatory institution must be authorised to impose hefty fines [and/or take other penal actions] if the Universities and Educational Institutions violate this self-imposed Code of Ethics. This will decrease profiteering by institutes and commodification of education by institutions.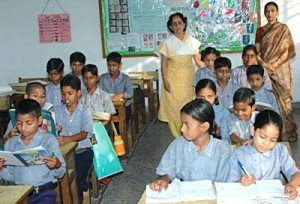 Thus, to conclude, education is not a business, rather it is a dharma (a solemn duty) of the teachers and of the educators. This fact must be achieved in reality by adopting any of the proposed four alternatives. Higher Courts cannot be the solution every time and in every case. The legislators must take pro-active position in this regard. Law must yield and adapt to the actual realities. It is long journey to restore the occupation of education to be considered again as a Vidya-Danam (a gift of education) in India. But, we must now take start taking steps in that direction. If this is done, India might achieve its former glory as an educator (guru) to all, including the rest of the world.

---
Subscribe to Latest Posts !