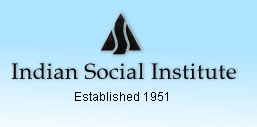 Rationale: This course is intended for meant for social activists, NGO staff, social workers and leaders who are working with grassroots level organizations. The purpose of this course is to train and form social activists as para-legals with a view to educating them about the rights and benefits to which the poor are entitled. The training also will empower the participants with knowledge on how to apply law in real life situations.
Programme Details:
Participants are especially chosen from NGOs, CBOs and individuals who are working for the upliftment of socially and economically disadvantaged sections of the society.
Objectives: The main objectives of the programme are:
Creating leadership among the social activists
Imparting legal knowledge so that they could be empowered to defend their rights
| | |
| --- | --- |
| Dates | November 2 – 8, 2014 |
| No. of participants | 30 |
| Medium | Hindi |
| Registration fee | Rs. 500/- (non-refundable) |
| Board & lodge | Rs. 2000/- |
| Venue | ISI, Delhi |
Methodology: The training programme will be conducted by qualified and eminent persons in the field of law and legal practice. The emphasis is on imparting knowledge through discussion, case study, documentary films, interactions and meetings with advocates, social activists, and visits to National Human Rights Commission, Family Courts, Consumer Courts, and Parliament House etc.
Topics: This course will cover the following topics:
The Constitution of India with special focus on Fundamental Rights and Directive Principles of State Policy.
Criminal and Civil Procedure laws including fair trial, rights of victim, practical aspects of filing and following up a case.
Protection of Human Rights Act 1993, Child Labour Issues & Child Labour (Prohibition and Regulation) Act1986, SC/ST issues & Scheduled Caste and Scheduled Tribe (Prevention of Atrocities) Act, 1989.
Women & Family Laws: Sexual Harassment of Women at Workplace and Complaints Mechanism and Women trafficking in particular, laws of marriage, divorce, maintenance and succession,
In addition Labour laws, Food Security Act 2013, Maternity Benefit Act etc.
Expected Outcome:
In-depth understanding about Human Rights and Law
Subscribe to Latest Posts !