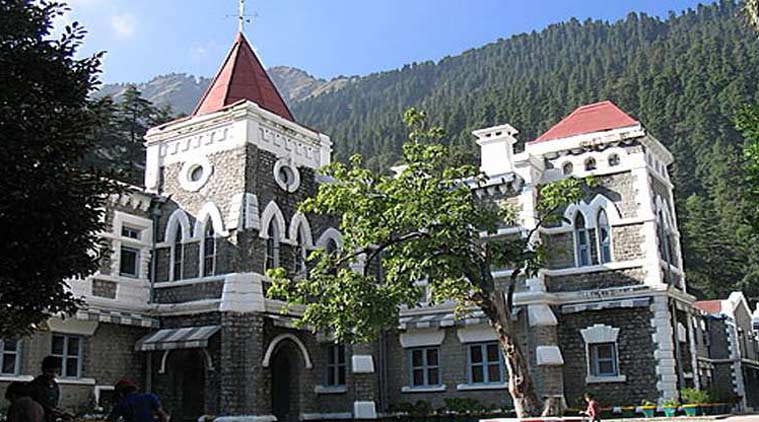 The petitioner's association, constituted for the welfare of Advocates Clerks who are registered and working in respective High Courts and subordinate courts including tribunals, filed a Public Interest Litigation in the Hon'ble Uttarakhand High Court for improving the conditions of service including security of tenure and timely monetary help in the case of death or bodily injuries to the Advocates Clerks.
The present case was adjudicated by a Division Bench of Justice Lok Pal Singh and Justice Rajiv Sharma on 12th June 2018.
The clerks do not have any access to medical assistance. The salaries paid to them are meager. The State Government of Uttarakhand, till date, has not framed any legislation to redress their grievances.
Following the 2003 Apex Court direction in "Akhil Bhartiya Adhivakta Clerks Association & others v. U.O.I" Writ Petition No.430 of 2003 the State Government of Uttarakhand is duty bound to consider their case sympathetically.
Following the above direction, a letter is sent by the Ministry of Law & Justice, Govt. of India to the Chief Secretary, Government of Uttarakhand. The letter admits that Registered Clerks of Advocates, though part and parcel in administration of Justice, are not protected under the Minimum Wages Act nor there is any law laying service conditions, qualifications, welfare and discipline. The letter inquired about any law that was laid down by the state government for the benefit  of the registered Advocate Clerks.
The state governments of Andhra Pradesh, Tamil Nadu, Kerala, Odisha and Karnataka have enacted their respective Advocates' Clerks Welfare Funds Acts. These acts include provisions for social security( such as Group Life Insurance), employer's liability, workmen's compensation, maternity benefits among others.
If there is no law, then the letter requested the state government to explore the feasibility and enact a law for the welfare of Advocates Clerks.
Petitioners were further asked to make their representations regarding the aforementioned issue, but no active steps were taken by the state government in this regard.
The High Court observed:
"The advocates' clerks are the integral part of the justice delivery system. Most of the advocates' clerks are registered. It is the need of the hour that effective steps should be taken by the State Government to ameliorate their grievances."
Further, while disposing of the petition, the High Court directed that the State Government should also make a Contingency Fund to provide ex gratia payment to the family members of the advocates' clerks in the case of untimely death or fatal bodily injury.