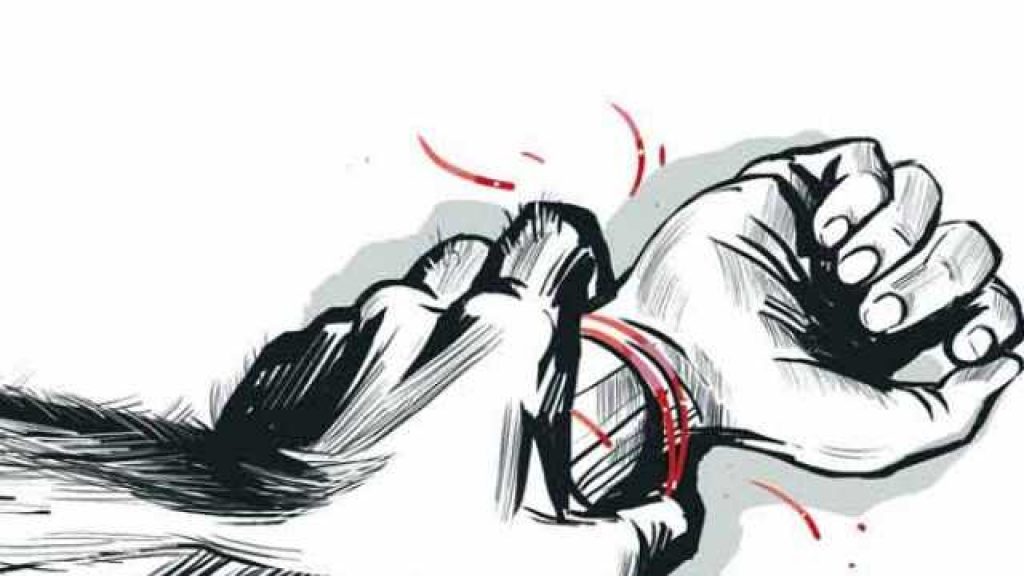 By Atisha Sisodiya and Ayush Gupta
"Even after 5 years, her culprits are alive. If justice isn't served on time, people cease to be scared of law. A strong law needs to be formulated & mindset of everyone, be it a politician or a common man, needs to be changed."    –  Asha Devi, Mother of Nirbhaya
Today is 16 December; the day India observes as 'Vijay Diwas' (Victory Day) to mark its victory over Pakistan in the 1971 Bangladesh Liberation War. The date was a symbol of pride for Indians till 2012 when it became a date to mourn. The night of 16 December 2012 was one of the darkest for mankind and left strong reverberations across the country for months. Humanity was murdered, dignity was ashamed and integrity was molested when six people, including a juvenile brutally assaulted and raped 23-year-old paramedic student in a moving bus in South Delhi. The brave girl, addressed as 'Nirbhaya' fought for 13 days, but eventually succumbed to the barbaric injuries she suffered. This incident was indeed a severe shock to the country and Indian government was in action soon after. There were several legal developments which included bringing a new anti-rape law recognizing the structural and graded nature of sexual crimes against women and redefined rape to include all forms of non- consensual, penetrative sexual acts that violated a woman's bodily integrity. Justice J.S. Verma Committee and Justice Usha Mehra Commission were constituted to look into possible amendments to the criminal law for quicker trial and to probe the lapses on part of the authorities respectively. Many of their recommendations were adopted and subsequent changes were made to the laws, which included changes in the existing criminal laws and the Juvenile Justice Act. Several other initiatives were also taken which included setting up Nirbhaya Fund to drive initiatives aimed at enhancing the safety of women in the country and setting up of women help desks in major cities.
Today marks five years of the brutal Delhi gang-rape incident that triggered nation-wide protests and sent a 'tsunami of shock' over the country. Termed as the most diabolical attack and counted as the 'rarest of rare' cases, it becomes necessary to probe into the question and examine that five years after the horrifying gang rape that shook India, how has the Indian justice system dealt with rape. Though the incident led to the formation of new laws on crimes against women in the country, has it really led to a reduction in the number of rapes? Media claims that this incident was an eye-opener and a revolution, but if we look back into last 5 years, there is one overreaching question which begs for an answer: how much have we actually progressed? The first five months of 2017 saw 836 rape cases being reported to the police. The number of rapes reported each year in Delhi has more than tripled over the last five years. There are more than 34,000 rape cases in India every year with more than 110 incidents reported per day. According to data released by Delhi Police, Delhi alone has seen 277% hike in Rape cases since last 5 years and a shocking 473 % hike in cases pertaining to 'outraging the modesty of women'. A total of 8,992 rape cases were reported in Delhi from Jan 2013 to May 2017. Government initiatives that were taken to ensure the safety of women, such as the National Vehicle Security and Tracking System and setting up of women's helplines have failed to affect a measurable drop in the number of reports of rape and other sex-related crimes. At the same time, funds allocated for improving safety of women in public transport have been underutilised for years on end, as the ministerial reply in the Lok Sabha states.
However, there has been a rise in the number of cases being reported post Nirbhaya incident implying awareness, willingness and courage on part of the victims to approach the authorities, but the fact remains that even after so many efforts the situation has hardly improved. According to a public survey conducted in 2015, only 50% of the crimes are reported and only half of them are registered as FIRs, Statistics become worse when it comes to the conviction rate which remains at a low of 29.7% .
It was expected from the Indian government to take quick action regarding modification of law such as bringing changes to the Juvenile Justice Act but the same were brought only after the main accused of this crime gracefully spent his time in juvenile home and got released after 3 years, that too with some perks. Just because he was a few months short of being an adult, he was judged on the basis of his age and not his crime. They say justice was speedy and delivered within 8 months, but has justice actually been delivered? The four convicted rapists are yet to be hanged and fresh plea challenging their conviction is being heard by the Hon'ble Supreme Court, even when the apex court itself upheld their death sentence on 5th May 2017.
Are the debates and discussions about the incident having any impact rather than raising TRP of news channels? Probably not. There is little to suggest that death penalty has served any purpose other than to respond to the public calls for justice without placing more sensitive systems in place. If we analyse the events in aftermath of that incident, we fill find that things have gone even worse in last 5 years. Safety of women, security of women's dignity have just been dragged as a matter of political debates .and actual implementation of all promised measures seems far away. The question is where is India going, ahead or backward? Answer can be found easily. If that incident was awakening, India would have woke up by now, but sad story is that the alarm is diffused. It is high time that we realize laws and policies alone cannot prevent such crimes. There is a need to bring changes in societal attitudes of people by instilling healthy thoughts of gender equality and masculinity and removing unhealthy notions of patriarchal biases among adults.
"It has been five years now since we lost our daughter, but still we are suffering that pain and dying a slow death every day. We are waiting for the justice. There would be thousands of such parents like us waiting for justice in our country." Nirbhaya's mother told media today as the horrific incident of the 23-year-old medical student completed its fifth year today.
Atisha Sisodiya and Ayush Gupta are pursuing LL.M. in Corporate and Commercial Laws from Maharashtra National Law University Mumbai.