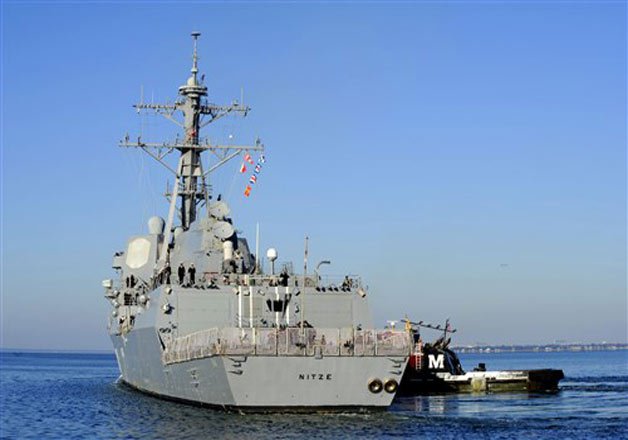 Coastal security has been one of those live wire topics in the country which have not yet yielded the solutions. The very fact that more than half of India's border is adjacent to the sea, it poses grave issues of coastal security and its urgent addressal. On that point, it is imperative of the Indian navy and Naval forces to work in consonance with Coastal guards to ensure security and maintenance of law and order. The obstacle in the realm are many. From technological advancements to shortage of manpower- all of these pose reasonable threat to coastal security.
Background:-
India has become all in more cautious after the 26/11 attacks. The main feature of the terrorist attack was the loophole in coastal security. It posed major problems relating to coastal security as well as anti-terrorism squad. But as it has been established, the defence forces learnt from its mistakes and deployed better and larger forces throughout the country. The coastal security was also strengthened by bigger decisions. After the 26/11 terrorist attack in Mumbai, coastal security agencies have been organizing joint coastal security exercise every year in the state to assess their preparedness to tackle infiltrators from Bangladesh and terrorist attack via sea. During the mock exercise, officials were divided into two groups. While one group took the role of attackers, the other defended. Ships, aircrafts, interceptor boats and other sophisticated boats were deployed for the exercise. These mock drills have helped India tackle some of the biggest threats coming via sea ways.
Advancement and Praise:-
Coastal security is related to disaster management too. Most of the times, the Coastal security forces have performed various functions simultaneously. And due to its regular efforts, India has improved by leaps and bounds. It has gained praise on International level. India's disaster management credentials had come in for praise from the UN after it successfully limited casualties in the Hudhud cyclone and a similar feat it had achieved an year ago when cyclone Phailin had hit the Odisha coast. The UNISDR's Geneva meet will finalize the draft of a new global framework for disaster risk reduction (DRR) which is set to replace the existing Hyogo Framework for Action, adopted in 2005 after the Indian Ocean Tsunami. The Indian success stories are likely to be adopted by the UNISDR as part of its draft global framework.
In a question raised by Odisha MP Baijayant Panda, Defence minister answered that "there are no specific inputs yet". Government attaches utmost importance to nation's coastal security. Vigilance and surveillance including on the western coast has to be constantly maintained. Towards this end, both Navy and Coast Guard have been strengthened in terms of assets, equipment, manpower and infrastructure in coastal states and island territories. Various measures to strengthen coastal security include improving surveillance mechanism and enhanced patrolling by following an integrated approach. Joint operational exercises are conducted on regular basis with Navy, Coast Guard, Coastal Police, Customs and other stakeholders to check the effectiveness of new approach adopted for security of coastal areas including island territories. The intelligence mechanism has also been streamlined with the creation of Join Operation Centers and multi-agency coordination mechanism. Other measures include setting up of a chain of Coastal Radar Stations covering the country's entire coastline and Islands.
The current problem:-
With ongoing preparations for better security forces, there are certain problems that are faced by the coastal security authorities.Huge shortage of manpower, lack of interceptor boats, poor infrastructure and inadequate training for the police personnel in Odisha's marine police stations may be leaving a gaping hole in State's coastal security, a draft CAG report has found. The draft CAG report on the coastal security scheme, that started in Odisha 6 years ago, found that quite a few marine police stations did not have interceptor boats. Of the four of the 13 marine police stations built in phase II of the centrally-sponsored coastal security programme, none had an interceptor boat due to lack of jetty.
Manpower shortage:-
But manpower shortage proved to be major hindrance in functioning of the marine police stations. Against a norm of 738 police personnel for 18 police stations as prescribed by Bureau for Police Research and Development, there were only 98. Odisha failed to spend a single Rupee from the Rs 2.5 crore sanctioned for construction of jetties. Till March 2015, Centre gave Rs 12.36 crore, but the State could spend only Rs 3.84 crore(about 31 per cent of the released amount) as it could not construct buildings and jetties. Centre launched the coastal security scheme in January 2005 in 9 coastal States including Odisha to plug the critical gaps in policing the long coastline. While Centre gives 100 per cent assistance for infrastructure creation, purchase of interceptor boats, vehicles, arms and ammunitions, States are supposed to bear the cost of manpower.
Other hindrances:-
The audit done during June to August this year found that the marine police stations could not work effectively as the State government did not procure surveillance equipments, digital cameras, office furniture and computers despite central assistance. Even the equipment that were purchased, articles worth Rs 83.02 lakh kept gathering dust at central store instead of those being issued to marine police stations. In Aryapalli marine police station, a computer with printer was found to be in packed condition since September 2013. Poor percentage of cases indicated sub-optimal use of interceptor boats and absence of sea patrolling. It seems these stations were set up to utilise the central assistance and without any positive effort to guard the coastline.
It is thus concluded that the intention to have a strong coastal security force is a motivational factor but the stats do no accrue the same. There is a large gap between what is done on land and what is written on paper. This has been very well established in the CAG report as well, which has not only highlighted the financial loopholes but also raised serious questions on the mechanism and accountability on coastal security, failure of which can be a serious threat to national security.
Amartya Shrivastava, Executive Editor at Analysis www.theanalysis.org