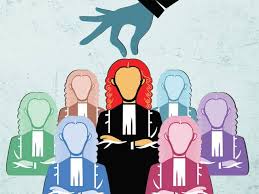 NEW DELHI: In a landmark judgement, the Supreme Court on Friday declared the National Judicial Appointments Commission unconstitutional. The collegium system will continue.
The apex court struck down the 99th Constitutional amendment brought by the NDA government for scrapping the collegium system. A five-judge constitution bench of the Supreme Court passed a unanimous verdict on the NJAC.
"The amendment has been declared unconstitutional. Old collegium system has been restored," said advocate Surat Singh.
The petitions challenging the new legislation were filed by Supreme Court Advocates on Record Association (SCAORA) and others contending that the new law on the selection and appointment of judges was unconstitutional and aimed at hurting the independence of judiciary.
However, the Centre had defended the introduction of the new law saying that the two-decade-old collegium system where judges appointed judges was not free from defects and got the support of the Supreme Court Bar Association.
The measure was also supported by 20 state governments which ratified the NJAC Act and the constitutional amendment.
One of the contentious provisions of the new law was the inclusion of two eminent persons to the NJAC which included Chief Justice of India, two senior most judges of the apex court and the Union law minister.
Courtesy: Times of India