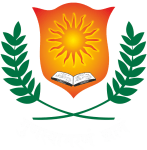 About:
Seedling School of Law and Governance, Jaipur National University presents its second "International Banking and Investment Law (IBAIL) Moot Court Competition" from 22-24 August, 2013.
The competition is perhaps one and only of its kind on the Asian sub-continent. It seeks to promote interest in the area of Banking and Investment Laws and more specifically, to kindle in law students interest in the expanding field of International Banking and Investment Law. This year's Moot Problem focuses on International Banking issues adjunct to international trade in goods.
The competition will indeed be an ideal forum to bring together some of the most creative and intellectual young minds and witness their mastery on advocacy skills and written submissions to be adjudged by experts in the field. We expect teams from leading Law Schools from around the globe to participate.
Your Law School is invited to confirm its participation by the 10th of May, 2013, through email (sslg.mcc@gmail.com). The hard copy of the registration form along with the Demand Draft should reach the organizers by the 15th of May, 2013.
For further queries contact:
Moot Court Committee: sslg.mcc@gmail.com
Mrs. Komal Audichya: +91-9314288117
(Faculty Advisor, Moot Court Committee)
Shashank Sharma: +91-9799043542
(Convener, Moot Court Committee)
Akash Shrivastava: +91-9887478351
(Co-Convener, Moot Court Committee)
Members, Moot Court Committee
Chirag Jain: +91-9783837105
Sonal Dangri: +91-8769444030
Click for Registration Form

Click for Official Rules
Click for Moot Problem

Click for Schedule of Events