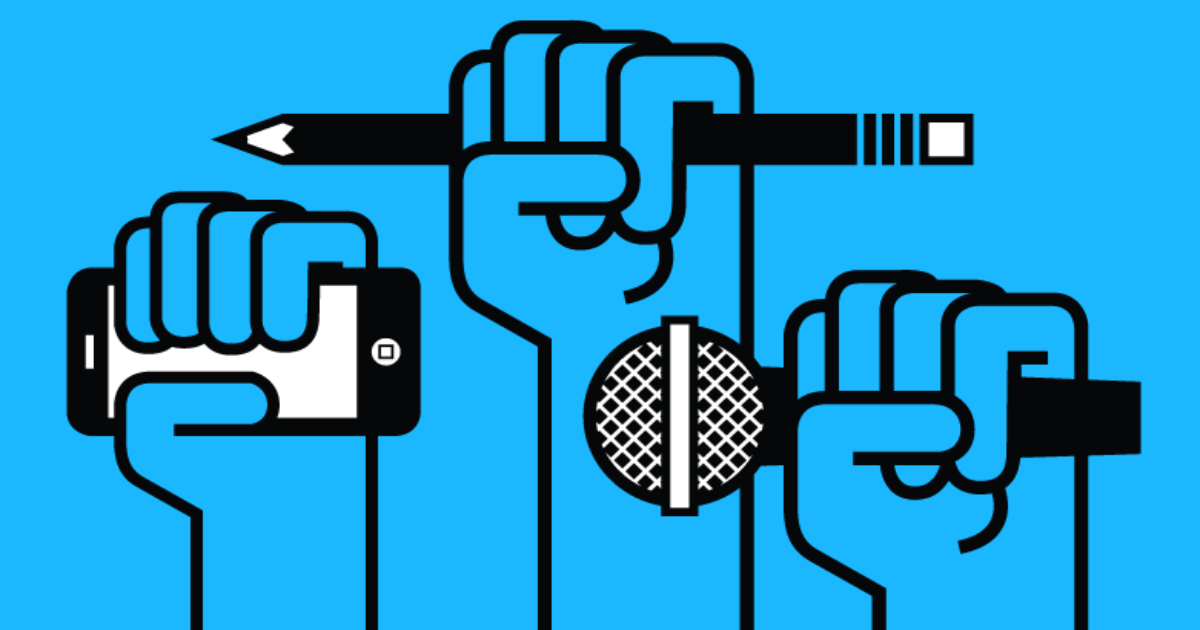 This article has been written by Mansi Singh, a student of  1st year, Amity Law School, Raipur
Online harassment also referred as cyber bullying is the use of internet for harassing people through various means which involves threats, embarrassments, humiliation in an online platform or setting. Mostly cyber bullying focus on  young adults. Online harassment can also happen to media persons , Journalists.
Attack on the journalists has been the greatest concern around the world, which has reached to its zenith. It may include attack directed by government, politicians, individuals because of their personal grudges. And due to popularity, social media has eased the harassment of journalists in online platform through disseminating, transmission threats, stalking. It also  tosses the  private and identifiable information about the targeted journalists.
The journalists who try to exhibit the true story are often the victim of threats, trolls, harassment.  The journalist defend themselves and their work in a customary sense. But the cyber bullying of reporters has now become a kind of professional harm . The advent of social media has made the online platform a place where people can easily bully others. The behavior of people towards the use of social media for these activities  has become as easy as a simple click.  And the language is getting more and more ugly and ferocious.
Examples of online harassment faced by journalists –
The editor-in-chief of Zee News Mr. Sudhir Chaudhary was recently in news due to his show DNA (Daily News Analysis)  

the show gave a brief knowledge about  jihad and its segments, due to which a FIR was lodged against him  by Advocate Mr. P Gavas

(State Joint Secretary of All India Youth Federation)

ba

sed

on the facts. Adv. Gavas filed a non-bailable offence under section 295 A of IPC (

Indian Penal Code)

.

After his analysis on different kind of jihad Mr. Sudhir Chaudhary received threats and intimidation from Pakistan, the man called him through WhatsApp and threatened him to stop exposing the shocking design of Islamic jihadists. The calls were accompanied by baleful WhatsApp messages and images. 

the man stated he knew about the FIR being filed against him in Kerala and also refused to revel himself .

 

A police complaint has been made against the numbers from which the calls and messages were sent by Mr. Chaudhary.

A  hawker from Bandra in Mumbai was arrested for  making video calls and sending inappropriate messages to the journalist on Saturday .

Although the reporter ignored his action, but he didn't stop and also dared her to file a police case and threatened the women journalists to reach her residence if she ignored him. At the end the journalist filed a police complain against the stalker.

And the man was charged for Sexual Harassment (354A) , Stalking(354D), Criminal Intimidation (506) of the IPC as well provision of the Information Technology Act. 

Another example is of Richa Barua was a victim of cyber bullying by a senior director of a cloud making company, who body shamed her on the online platform. The journalist shared an article stating mind set of society for a woman, so the person commented "for ugly people like you, overweight and fraught with diabetes, please don't have broods"

Later many of her journalist friends, come out in defense of her, not before she was already distraught by the comment.

Arpita Kala, she an editor in a reputed media house, shared her experience of cyber bullying , recently she wrote an opinion piece about a certain actor who has certain tiffs with other actor. after this his fans launched the pettiest troll attack on the twitter, posting personally degrading and sexiest  comment about her

.
LAWS THAT PREVENT SUCH CRIMES
There's a saying that "words scar, rumors destroy, and bullies kill".
The different types of cyberbullying are as follow:
Flaming- using inappropriate or vulgar language to attack someone.

Harassing- Repeatedly sending inappropriate hateful, and hurtful messages.

Outing- sharing a victim's secret or personal information in public form.

Exclusive- Intentionally and publicly excluding a victim from a group and tormenting him/her/them after exclusion.

Impersonation- posing as someone for the purpose of damaging someone's reputation.

Stalking- Electronically following someone and sending targeted message with malicious intention.
Now let us examine the existing laws governing cyber bullying or online harassment: –
In India, there is no specific laws that focus on online harassment; therefore, the law officials and police rely on the India Penal Code (IPC) with particular reference to the following sections: –
DEFAMATION: Section 499

SECTION 292A: printing, etc of grossly indecent or scurrilous matter or intended for blackmail.

SECTION 354A: Making sexually Colored remarks, guilty of the offence of sexual harassment.

STALKING SECTION 354D.
Other sections of IPC  can be used , but  for cyber crime,  in  information Technology Act 2000, there is no specific provision for cyber bullying and online harassment.
The section which could be attracted in case of online harassment are as follow

SECTION 67: publishing or transmitting obscene material in electronic form.

SECTION 67A: Publishing or transmitting of material containing sexually explicit act etc. In electronic from.

SECTION 66E: Punishment for violation of privacy.

CONCLUSION
So, to conclude I would like to throw some light on the data that would help to understand the heights of cyber bullying faced by the journalists. According to the analysis of experts about three to five journalists in India are victims of threats. And these threats are through social media platform together with private messaging apps.
35% of the journalists are victim of threats and harassment because of their way of reporting news to the public
29% reveled the fact that they receive threats once in a year. other 19% said they receive threats several times in a month. 46% held social media responsible, and 17%  held private messaging apps responsible for the same. 76% journalists held that no safety measures or protocol is their in the organisation 
The  survey  by Vision Foundation in association with the national union journalists (India)  "reveled the fact that there were 823 media professionals and out of which 21% were female". The survey also revealed  the fact that  four journalists were killed in India in the year 2019 due to work-related issues.
https://www.news18.com/news/india/in-india-3-in-5-journalists-face-work-related-threats-mostly-through-social-media-survey-2388627.html
https://www.exchange4media.com/media-tv-news/zee-news-editor-in-chief-sudhir-chaudhary-gets-threat-calls-police-complaint-filed-104605.html
https://www.legaleraonline.com/articles/cyber-bullying-and-the-related-laws-in-india
https://www.mynation.com/india-news/journalist-becomes-victim-of-cyberbullying-on-facebook-trend-on-the-rise-pu2k5s