By Shweta N. Pandey, GLC Mumbai.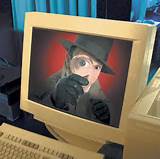 Surveillance and Censorship is well defined in Oxford dictionary as "close observation, especially of a suspected spy or criminal; the suppression of speech or other public communication which may be considered objectionable, harmful, sensitive, politically incorrect or inconvenient as determined by a Government, media outlet or other controlling body respectively".
It is only after the Mumbai bomb attacks in 2008 that the Indian Government woke up from its deep slumber. The attacks that showed wide protest all over the country shook the pedestal of the Indian Government. Now, Indian Government has started taking various initiatives to amend their severe negligence with respect to the national security.
CMS is an ambitious surveillance system that monitors text messages, social-media engagement and phone calls on landlines and cell phones, among other communications. That means 900 million landline and cell-phone users and 125 million Internet users. The project, which is being implemented by the Government's C-DOT (Centre for Development of Telematic) is meant to help national law-enforcement agencies save time and avoid manual intervention. This has been in the works since 2008, when C-DOT started working on a proof-of-concept, according to an older report. The Government stated approximately $150 million for the system as part of its 12th five-year plan, although the Cabinet ultimately approved a higher amount.
The Indian surveillance system which is conceptualized to allow the Government to monitor and intercept telephone calls, email messages, and communications on the internet is in strife. A national network intended to connect and give the Government access to the country's telecoms and Internet service providers is to be launched.  The Intelligence Bureau has denied such permission to the CMS launch, stating that the system lacks the ability to track down specific targets. Operators of only seven of the country's 22 telecom service areas have been connected to the network.
It is firmly believed that CMS, which is to be used by tax authorities and investigation agencies, will help them to fight against terrorism in the Nation with access to emails, SMS, phone calls etc. National Cyber Coordination Centre (NCCC) will be used by National Security Council Secretariat, Intelligence Bureau, Research and Analysis Wing etc.
The Information Technology Amendment Act, 2008 does allow for surveillance and data gathering. But Section 69B of that act provides the Government authority to "monitor and collect traffic data or information through any computer resource for cyber security."
Human Rights campaigners argue that the system is an infringement of privacy and civil liberties. The legal expert Bhairav Acharya, in one of his interviews, stated: "bypassing private players to enable direct State access to private communications will preclude leaks and, thereby remove from public knowledge the fact of surveillance."
Will adoption of such a system of mass surveillance lead to death of the privacy right of people? And will this system end our freedom of speech and expression at the hands of the 'people elected Government'? These are the questions with which Indian Government is negotiating now.
Most of our private data such as photos; bank details; personal information etc. are stored in our laptops and computers. Many of our crucial details are exchanged via sms and emails. We don't like anyone intruding in our house without our prior consent, then how should we react if someone has access to our personal information, that too without our prior consent and may be without our knowledge?
Even if we don't have anything to conceal, who knows if an analyst of the intelligence agencies links various parts of our statements or activities and ends up with something that is criminal and offensive? It is not we who can decide whether the content in our modes of communication is harmful or not but it depends upon the analyst under whose surveillance we are.
The personal opinions and thoughts that are shared between two people may not be private affair anymore. This will limit our right to speak up our mind. Because we all will be under a constant apprehension, what if any part of our own speech may act against us. This will limit our right to freedom of speech and expression.
In past there have been instances when citizens have blamed the Government for their negligence in respect of securing the nation and its people against terrorism. And now when some initiative is being taken up by the Government there are suits and protests against such initiative all over the country. Now this is contradictory to what people say and what they demand. They want their safety paramount to everything but at the same time, such an initiative by the Government is complained as intrusion in their privacy.
So what do people exactly want? This can be well understood by the protest against exploitation of right of privacy. People want their safety but not at the cost of their rights. So to resolve this disruption between citizens' rights and duties of the Government, it is the time that the legislature should step in its shoes and table a legislation that protects the privacy right of the people of India.
Indian Constitution that is apex, guarantees under Article 21 the Right to Privacy and in Article 19, Right to Freedom of Speech & Expression, making them fundamental rights of every citizen of India. The same Constitution empowers the citizen to act against any exploitation of their fundamental rights. This clearly depicts that the father of the constitution has endowed every citizen with the right of privacy. Such right cannot be denied, limit or extinguished by any legislation or motion of Government.
Ultimately Indian Government should have a privacy law enacted well before it starts up with the system of surveillance, so the people are better safeguarded in a constitutional and legal manner. Now, it is the demand of the hour that the legislature should frame such a policy that insures the privacy of citizens and set guidelines for the government, stating the extent to which governmental bodies can affect such right constitutionally.
If Government fails to act wisely and retards the legislation for protection of right of privacy then it shall ignite a massive movement by 1.2 billion people of India. If the Government declines to act in a constitutional manner then soon we can bid adieu to all our fundamental rights and our Constitution. Indian Government will turn into a dictator, resulting in India to be a police State rather than a welfare State. If 1.2 billion people fall short to protect their own rights, it will no longer be in distant future that the next generation will read our fundamental rights in their history books.