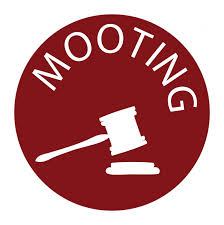 The Amity Global Model United Nations is by a group of Amitians, who are eager to develop and share the knowledge and abilities associated with the fine art of diplomacy. Being the maiden edition, we at Amity have tried to bring the world class debating environment to the MUNers.
Our aim is to discuss and deliberate on the major emerging debate topics on the global level. We have tried to provide the best platform to the MUNers with the best Executive Board Members and agendas.
Hope the maiden edition proves to be the successful one with the support of all the MUNers worldwide.
VENUE: Amity University, Near Malhaur Railway Station, Lucknow, Gomti Nagar, Lucknow, Uttar Pradesh 226010
DATES: 08TH -09TH September, 2018.
COMMITTEES:
UNITED NATIONS GENERAL ASSEMBLY
Agenda : Reforming United Nations Security Council in request to permanent membership of India in United Nations
Agenda : No woman should need to beg for an abortion
UNITED NATIONS HUMAN RIGHTS COMMISSION
Agenda : Fighting contemporary forms of human trafficking.
UNITED NATIONS ENVIRONMENT PROGRAMME
Agenda : Crisis of environmental refugees.
ALL INDIA POLITICAL PARTY MEET
Agenda : Review of the widespread violence with special mention to mob lynching.
INTERNATIONAL PRESS( PHOTOGRAPHY AND PRESS RELEASE)
Registration
Delegates: Click here
International Press: Click here
Campus Ambassador : Click here
Registration fees:
For delegates ( Universities/ colleges) – Rs.1000/-
For Delegates ( School) – Rs. 500/-
For accommodation (for 2 days) – Rs. 500/-
(On Spot Registrations Available)
Limited seats in the college hostel on first come first serve basis.
For Campus Ambassadors, on minimum 15 delegations: Campus ambassadors will get free delegation and letter of Appreciation from AGMUN. ( Referral Code will be provided)
Payment Details:-
Through ECS/RTGS/NEFT
Account Holder Name: Amity University Uttar Pradesh, Lucknow Campus
Name of the Bank : Axis Bank Limited
IFSC Code : UTIB0000053
RTGS Number : UTIB0000053
Account No :053010100284066
MICR No:226211002
Contact:-
For any queries, send an email to agmun.lko@gmail.com.
Or,
Feel free to contact us:
Aman Srivastava – 8004044944
Yashwant Yash – 8809610108
Rupali Gupta – 9580798899
Avni Kritika- 6392888109