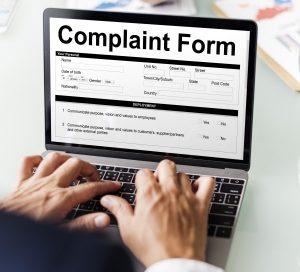 The present case was adjudicated by a Division Bench of Hon'ble Supreme Court of India comprising of Justice N.V. Ramana and Justice Mohan M. Shantanagoudar on 11th July 2018.
The wife of the appellant purchased a fully automatic Biochemistry Analyser in 2006 worth Rs. 7 lakhs and having maintenance charges of Rs. 20000/- per annum. The said machine was showing inaccurate results due to manufacturing defect and after various visits to the manufacturer, the machine got repaired. As the problem persisted, the machine got replaced with another one worth 11 lakhs and double the maintenance costs upon the recommendation of the manufacturer. The balance Rs. 4 lakhs had to be paid by the appellant and his wife.

The couple further realized that the replaced machine has met with the same fate i.e. it is malfunctioning and the officials based in India are not paying proper attention and care despite repeated complaints.
The couple registered an FIR after which cognizance was taken by the Chief Judicial Magistrate but the Patna High Court quashed the cognizance order. Aggrieved by the High Court order, the present appeal was filed.
The couple further contacted the manufacturer in Italy with their grievances and a service engineer was sent through a third party service provider in India for an in depth verification of the machine.
The technical expert concluded that the defect was due to replacement of original parts of the machine by duplicate parts .
The said technical service expert, issued a Service Report under his signature evidencing fitting of duplicate parts of the machine in place of the original ones. Those involved in the fiddle play started threatening the couple to return back the copy of the service report which was refused after which the couple was threatened with dire consequences of taking away their life. According to the appellant, the offenders even tried to shoot them.

Another FIR was filed under the newly discovered set of facts and allegations .
This Court in the case of "Udai Shankar Awasthy v. the State of U.P." (2013) 2 SCC 435 observed":
"the law does not prohibit filing or entertaining of the second complaint even on the same facts provided the earlier complaint has been decided on the basis of insufficient material or the order has been passed without understanding the nature of the complaint…However, the second complaint would not be maintainable where in the earlier complaint has been disposed on full consideration of the case of the complainant on merit."
The court ruled that in the matter at hand, the complainant/appellant came to know certain facts relating to the replacement of parts of the machine after the disposal of the first complaint, that too after getting a service report and, therefore, there is no bar for the appellant to lodge second complaint.