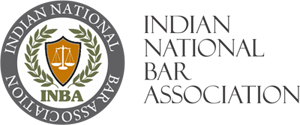 INBA is India's fastest growing voluntary professional association. Representing the entire Legal ecosystem in India, INBA is dedicated to expand its member's professional network and industry insight. INBA Section for Law Students works as a voice of law students and organizes various activities which would help law students to improve their skills and become a seasoned professional.
Section For Law Students, INBA announce the applications for Campus Ambassadors open and we believe that this step shall help us aim at greater inclusion and higher representation.
Eligibility:
1. Any student pursuing three year or five year law course from institutions recognized by Bar Council of India.
2. Applicant should be a student member (through online free membership) of the Indian National Bar Association.
Link: https://www.indianbarassociation.org/member-application/?membership=FREE
3. Applicant must have undertaken some kind of initiative or voluntary work in the college.
4. Applicant must have undertaken minimum one (1) internship
Benefits:
1. New experiences.
2. Adding Value to your CV.
3. Adding brand to your name.
4. Contact building with industry experts and peers.
5. Work exposure and Industry recognition.
6. Learn about blogging, writing, marketing and other things.
7. Exciting discount offers.
8. Certificates of merits to all Campus Ambassadors.
9. Scholarships Opportunity.
Selection Procedure:
Candidates will be shortlisted for the interview on the basis of their CV and the cover letter/statement of intent attached to the mail. Shortlisted candidates have to go through interviews.
1. Interview over phone.
2. Video Conference Interview(if necessary)
3. Personal Interview(for candidates in Delhi NCR)
For the candidates living in Delhi NCR will have personal interview as well as an online interview. Candidates living outside Delhi will have an interview over a video conference call as well as on phone.
Applicant with Extra-curricular activities & Internships will be given preference.
Application Procedure:
Send your CV with a cover letter/statement of intent and a scanned copy your college ID card to priyanka.sahasrbudhe@slsh.edu.in with a CC at choprasahil95@gmail.com and mukesh05896@gmail.com
For any query feel free to contact on +917838474837.
Subscribe to Latest Posts !